In Essential Beliefs
UNITY
There is one body and one Spirit – just as you were called to one hope when you were called – one Lord, one faith, one baptism; one God and Father of all, who is over all and through all and in all. (Ephesians 4:4-6)
In Non-essential Beliefs
LIBERTY
Accept him whose faith is weak, without passing judgment on disputable matters. Who are you to judge someone else's servant? To his own master he stands or falls. And he will stand, for the Lord is able to make him stand. So then, each of us will give an account of himself to God. So whatever you believe about these things keep between yourself and God. Blessed is the man who does not condemn himself by what he approves. (Romans 14:1, 4, 12, 22)
In All Our Beliefs
LOVE
If I have the gift of prophecy and can fathom all mysteries and all knowledge, and if I have a faith that can move mountains, but have not love, I am nothing.
(1 Cor 13:2)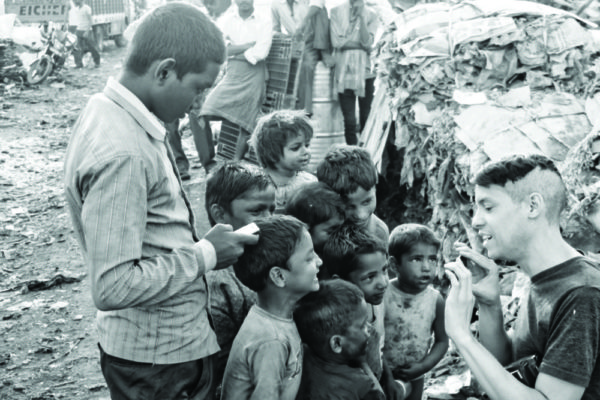 Evangelism
A time for followers of Jesus Christ to pause in the busyness of life, focus on our Savior, and celebrate his death on the cross.  Nursery is provided.
Teaching
We want to learn and apply God's truth in life-changing ways.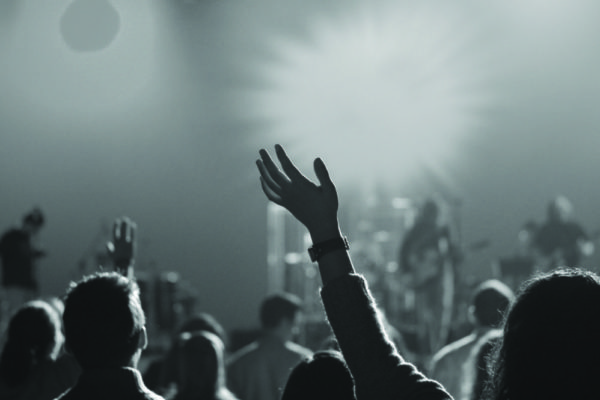 Fellowship
We want to participate in regular large and small group gatherings that provide fellowship, encouragement, spiritual growth, pastoral care, and service opportunities.
Breaking Bread
We want to worship and celebrate the Lord Jesus together frequently, in ways that are both Biblical and meaningful.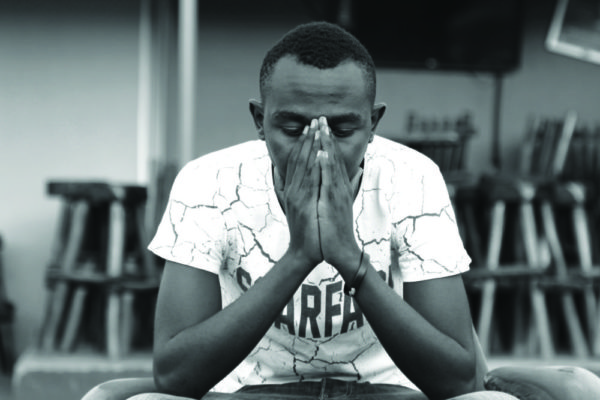 Prayer
We want to depend on God; praising him, praying for needs, confessing sins, and expressing thanks.
Equipping
We want to equip each member of our fellowship to discover and use their God-given giftedness in service for others.
Biblical Support for Core Values
Matt 28:18-20
Jesus came to them and said, "All authority in heaven and on earth has been given to me. Therefore go and make disciples of all nations, baptizing them in the name of the Father and of the Son and of the Holy Spirit, and teaching them to obey everything I have commanded you. And surely I am with you always, to the very end of the age.
Acts 2:42
They devoted themselves to the apostles' teaching and to the fellowship, to the breaking of bread, and to prayer.
Eph 4:11-13
It was he who gave some to be apostles, some to be prophets, some to be evangelists, and some to be pastors and teachers, to prepare God's people for works of service, so that the body of Christ may be built up until we all reach unity in the faith and in the knowledge of the Son of God and become mature, attaining to the whole measure of the fullness of Christ.
Leadership
Jesus Christ
He is our Shepherd, and under His guidance we have a team of elders, who pastor our faith community, and deacons, who manage practical and financial concerns. The Bible uses the term 'pastor' in reference to anyone who shepherds the body of Christ. It does not limit the term to a single church leader or only those in full time ministry. It applies the title to all individuals, both men and women, who actively minister to segments of the congregation (see Ephesians 4:11).
Bill Wendlandt, Elder
Bill Wendlandt has served with Crossroads since its beginning.  When not ministering in the church through preaching, leading small groups or working as an elder, Bill directs the Project Management Organization at Carestream Health.  Bill and his wife Kelly have three adult children, and they've recently celebrated two marriages, welcoming both a new daughter and a new son to the family.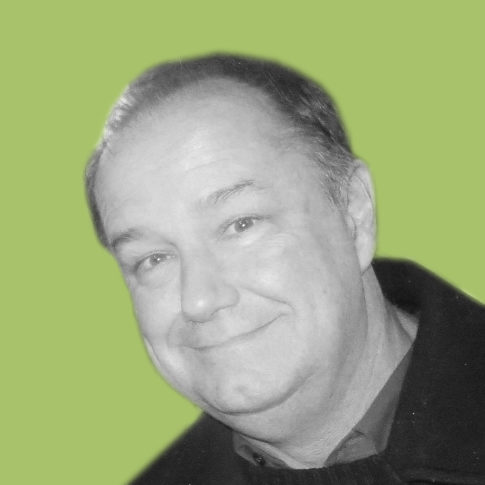 Rick Myles, Elder
Rick Myles has served in various roles at Crossroads since we began in 1996.  Rick and his wife Jenn have 4 adult <adopted> children, and a cockapoo named Ginger. When he is not leading or equipping others to lead in CBF Ministry, Rick currently manages Enterprise Web Applications at Rochester Institute of Technology.
Larry Haag, Deacon
Larry Haag works in the information systems industry as a Database Administrator. In his free time he enjoys hiking, biking, and spending time with family. He is also an avid fan of college hockey. Along with the other deacons, Larry serves CBF by managing facility-related issues and by disbursing monetary gifts to missionaries, outsides ministries, and those in need. He is also the church treasurer.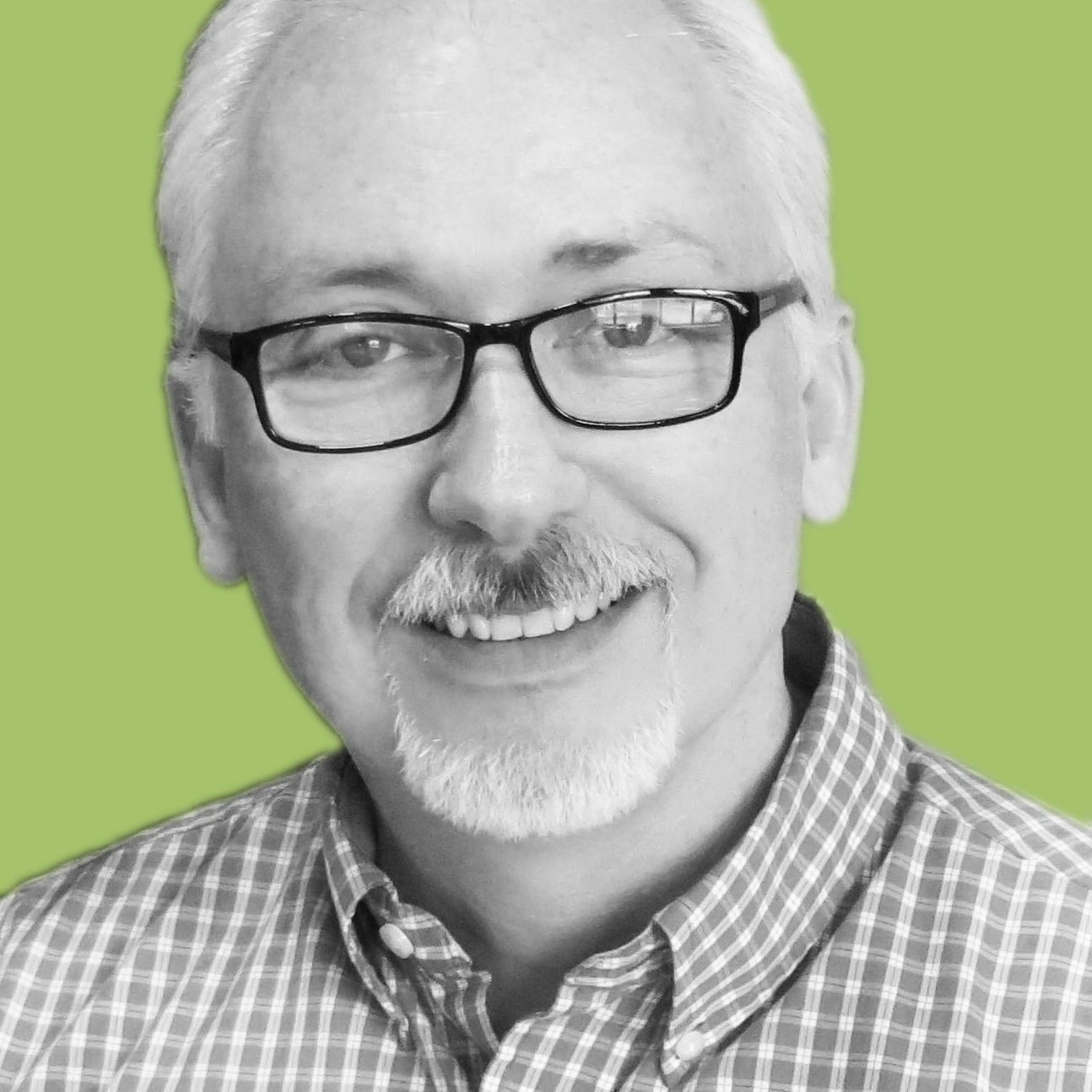 Doug Csaszar, Deacon
Doug Csaszar works as a Technical Program Manager at Carestream Health, Inc.. He is responsible for the development and commercialization of Computed Radiography X-Ray Systems. When not engineering, he is busy woodworking, riding dirt bikes or snowmobiles with his son, doing renovations, and as he puts it 'general tinkering and puttering around'. He works with the other deacons to manage facility and financial matters, so that the elders can be free to focus on spiritual leadership.
God
There is one God, creator of all things, infinitely perfect, holy, eternally existent in three persons: Father, Son, and Holy Spirit. [Gen 1:1; Deut 6:4; Ps 18:30; 103:8; 119:156; 86:15; 25:10; 9:7 8; Is 6:3; Matt 28:19; John 1:1 3; 15:26; Eph 4:6; Col 1:16; 2:19; I Tim 2:5; Heb 9:14]
Jesus Christ
The Lord Jesus Christ is truly God and truly man, conceived by the Holy Spirit, born of the virgin Mary, and is sinlessly perfect. He died sacrificially as our substitute, suffering God's punishment for our sin. He rose bodily from the dead and ascended to his Father's right hand where he now ministers as our Great High Priest. [Luke 1:26-35; Rom 5:19; I Cor 15:1 19; II Cor 5:21; Eph 1:20; I Tim 2:5 6; 3:16; 24:39; Heb 4:14 16; I Pet 2:22, 24; I John 2:1; 3:5]
Holy Spirit
The Holy Spirit is personal and fully God, having all the divine attributes. He convicts the world of sin, righteousness, and judgment. At conversion he baptizes (joins) the believer into the body of Christ and indwells him or her personally and permanently. [Rom 8:9, 11; I Cor 12:6-13, 28-31, 6:19; Gal 5:15, 22, 23, Eph 1:13, 14, 2:20, 4:30]
Bible
The Bible is verbally inspired by God and without error in the original documents. It is entirely reliable and is the final authority in all matters of faith and practice. [Luke 24:27; John 1:1, 14, 5:39; I Thess 2:13; II Tim 3:16, 17; II Pet 1:20, 21]
Mankind
Mankind was created by God in his image, and as such, has the capacity for fellowship with God. Mankind, though, has rebelled and is sinful by nature and practice. The result of this condition is separation from God that leaves mankind deserving a lost eternity in hell. [Gen 1:27, 2:16, 17; Ps 51:5; Is 53:6, 59:2; Jer 17:9; Rom 3:23, 5:12; Rev 20:15]
Salvation
Mankind needs to be saved from the consequence of his sin and restored into a living relationship with God, which is impossible for a person to accomplish by works or religious observances. This, rather, is accomplished by the death and resurrection of Christ and is viewed as a gift of God by grace. Any person who, in faith, acknowledges his or her sinful condition and trusts in Christ's finished work is, at the moment of conversion all of the following: forgiven, saved, reconciled with God, and made secure forever. [John 3:3, 16, 36, 5:24, 10:27-29; Rom 3:28, 10:9, 10, 13; Eph 2:8-9; Tit 3:5; Heb 9:11-14; I Pet 1:18-19; I John 5:11-13]
The Church
The universal church is not an organization but a living organism known as the body of Christ. It is composed of all true believers in Jesus Christ, regardless of where they meet. The local church is a gathering of believers in a specific locality, who meet in unity and oneness for fellowship, teaching, worship, and prayer. They also evangelize those who are outside of Christ with a view to making new disciples. [Matt 28:18 20; 18:15 17; John 4:23, 17:21; Acts2:42; I Cor 5:1, 6:4, 11:23, 26; Eph 1:22, 23, 4:11-16; Phil 1:1; Col 1:18]
Two Symbols
There are two very particular commands that Christ left the Church to practice throughout the years: 1) baptism by immersion in water as a symbol of conversion, and 2) the Lord's Supper (communion) as a remembrance of the Lord's death. [Matt 28:19; Acts 2:41, 8;12; 8:35-39; Rom 6:3-6; Col 2:12; Matt 26:26-29; Acts 2:42, 46, 20:7; I Cor 11:23-26]
Satan
God originally created a large number of spiritual beings (angels) for his service. One of these beings, Satan, led many others (now called demons) in rebellion against God. While their ultimate judgment and condemnation is certain, they currently seek to hinder the purpose of God by influencing believers to sin. [Job 1:6-2:10; Matt 4:1-11, 25:41; II Cor 11:13-15; I John 4:3-4; Rev 20:1-3, 10, see also Isaiah 14:3-23, Ezekiel 28:12-19]
Future Things
Believers look for the soon return of the Lord Jesus Christ to remove them from the world after which He will physically reign on the earth for a thousand years. God will then create a new heaven and a new earth. All people who have ever lived will be raised from the dead and brought before God's judgment. The lost will be judged by their deeds and condemned, but the saved will be rewarded and welcomed into eternity with God forever. [Matt 25:31-46; John 5:28, 29, Acts 1:11; I Cor 15:51 55; Phil 1:23, 3:20-21; I Thess 4:14, 18; Tim 2:13; Heb 9:28; Rev 20:1, 6, 10, 15; 21:1-22:5]
In a world where truth has become a relative concept, there are still some absolutes to which we can anchor our lives. Unfortunately, for many it is like throwing the anchor overboard and having it land on the lower deck… not much good! Truth is not found within ourselves or in the changing sands of modern "religion" or philosophy.
We at Crossroads Bible Fellowship believe that truth is found in the Bible, which gives foundational answers to the complex problems facing us today. This truth has power to revolutionize how we view ourselves and the world around us. It is not just a stuffy religious idea or an esoteric philosophy, but it is the power of being right with God and beginning to live right in the world.
The Bible tells us that God loved us so much that He gave His only Son, Jesus, to die in our place so that anyone who puts their faith in Him will not be punished for their sins, but instead receive the gift of eternal life (John 3:16). God wants to forgive us, and He offers us new life characterized not by fear or ritual observances, but by love, joy and peace. He wants to set us free to be all we were created to be. Jesus said, "I have come so that they [i.e. people like you and I] might have an abundant life" (John 10:10).
The crucial question is "Who is Jesus Christ?" and what right does He have to offer forgiveness and abundant life?
In the gospels (Matthew, Mark, Luke, and John), Jesus led people to believe He was God, and when his followers drew this connection he did not correct them. C.S. Lewis, the great English author and philosopher, identified only three possible answers to the question "Who is Jesus Christ?" Either He was a liar (he purposefully misled people), a lunatic (he was misguided about his own identity as a result of a psychiatric illness), or Lord (he was who he said he was, God in the flesh).
The answer we choose will have tremendous implications for our lives. It is a question worth looking at seriously, because the stakes are high. Jesus offers himself as the only solution to our sin problem and the only way to experience the full abundance of life that God wants for us. We at Crossroads are a group of people who have taken Jesus at his word. We have discovered his promises to be true, and, as a result, seek to become people whose lives are shaped by the love and truth that are found in Him.